Updated January 1st, 2022 — version 308
The UnFair Advantage Book
Winning the Search Engine Wars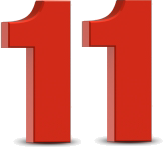 Chapter Eleven
Building Your Network & Finding the Right Tools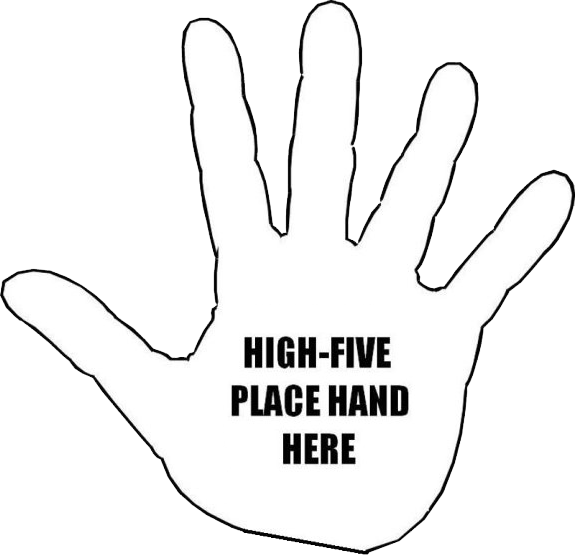 You've made it this far, Congratulations! You've gained an excellent foundational understanding of SEO.
High Five!
As you can see, SEO is complicated. But if you think about it, that's kinda great because it works to your advantage. Here's why.
If you're a business owner, you now have an big advantage over your competitors. And whether you do the SEO yourself (not recommended because you'll be taking away time from actually running your business) or if you hire it done (highly recommended) you'll KNOW what to expect and you'll know when they're doing it right.
If you're a current or soon-to-be professional SEO, then you now have a foundational awareness of the fundamentals. This gives you an advantage over your competitors who are missing these critical insights and forms a solid foundation upon which you can build your expertise.
But regardless of whether you're doing SEO for your own business or doing it professionally for business clients, you now know that...
the only constant in SEO is change.
Seriously! Google changes something every month. If it isn't the guidelines, it's their terms-of-service ... or else it's something important within their "acceptable" strategies — sometimes it's all three and many times it's something brand new! ...or maybe it's something they've just shut down.
Regardless, keeping up on these changes can be daunting!
Honestly, if WE didn't have a network of pros who share their research and strategies with us, and quickly alert us to new problems and features, we'd be struggling to keep current with all of the changes too!
But, we have solved that problem!
...at least for ourselves. And, we'd like to help you solve that same problem for YOURself.
How?
By inviting you into our network ... what we call...
The SEN MasterMind.
Actually, it's a system which includes...
The SEO Fundamentals Bootcamp which ensures that you're on the same page as the rest of us. Say goodbye to GUESSING about the important SEO stuff that Google expects you to get right – or else!
An exclusive chat-space where you can post questions 24/7 and get answers from our network of professionals which includes our SEN experts. Sometimes it only takes minutes to solve your most baffling problems.
FastAnswers™ to private questions delivered via email within one business day from one of our certified SEO experts with literally a decade or more of experience.
This 1,2,3 approach to being SURE you're getting your SEO right is as good as it gets. It's like having the collaborative team of an Agency but without the high overhead!
Start here...
The SEO Fundamentals Bootcamp covers the 99 Fundamental Ranking Factors and Strategies that apply to Google's algorithm.
Your Next Move...
Whether you connect with us through our Fundamentals Bootcamp and become part of The SEN MasterMind or not, your next move should be to get yourself into a trustworthy network of professionals and business owners who "do" SEO in the wild so they can help you with problems and challenges as they occur in real time.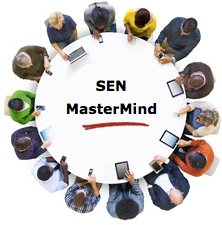 Consider this to be your most essential action. It's not realistic to think you can know everything all by yourself. Much of our success depends on adjusting to changes in real time and adapting our strategies for unique circumstances. We certainly know from experience how dependent we've become on our own brain trust to always find the best solution. Indispensable!
So your next move is to build your braintrust. That's what we've done for ourselves with The SEN MasterMind — it's our braintrust of people who do SEO for their own business or else as a professional working for their business clients. Here's the best way to get in.
Plus, Monitor The Industry Publications
It's important to stay informed through the industry publications. Google's blog announcements, guideline changes, and the workshops & events they publish on their YouTube channel are especially important.
There are also a number of forums as well as a plethora of SEO publications and "experts" chiming in on a variety of topics. Some good, some not-so-good. We won't lie to you, keeping up on everything, while sifting through the junk to find the gems, is a BIG JOB.
In fact, it's such a big job that we have a staff dedicated to finding all of the important stuff and breaking it down into a comprehensive monthly digest — everything you need to know for the entire month, published all on one page which SEN members receive on the 1st of every month. They avoid being distracted by a daily bombardment of superfluous noise. They have much more time to actually run their business because they don't have to monitor everything on a daily basis. We do that for them.
Fyi, we call our SEO digest SEN (Search Engine News), and we include it as one of your benefits when you join our network. In case you're wondering, we've been publishing SEN on the first of every month since early 1997 so you can bet we're pretty good at it.
Btw, You Can't Do SEO Without Tools!
SEO is a tool-intensive endeavor. You can't do SEO without tools. It would take too long, even if you could do it. To illustrate this fact, let's take a look at a shortlist of tasks for which we use the tools of our SEO trade. These are all essential tasks that need to be done in no particular order of importance:
Find all of the coding errors on your site so that Google doesn't penalize you for being in violation of their terms of service (TOS). Errors on web pages will get you buried in the search results. Google expects your pages to be absolutely error-free. So, we have a tool for that.

As you know, keywords are important. So we have a tool that tells us exactly what keywords a web page is most optimized for. Besides analyzing our own Web pages, we use this tool to quickly learn what keywords our competitors' are targeting.

Obviously, LINKS play a critical role in determining whether or not your Web pages are highly ranked.

That's why we have link tools that tell us how many links we (and our competitors) have. Link tools that identify the best sites from which to get links, and tell us specifically which pages within a site are the most powerful pages to get links from.

Our link tools also perform backlink quality checks, competitor backlink monitoring, and backlink integrity tracking. They help us find broken links and detect what Google calls unnatural links and toxic links for which we'll be mightily penalized unless they're fixed.

From a practical standpoint, link prospecting and link analysis is impossible without these tools. We wouldn't know which links are helping and which ones are hurting our SEO efforts. Nor would we be able to compare our own link structures to our competitors which would put us at a great disadvantage.

Keeping track of your Web Page rankings is another important function that should be automated. That why we have a tool that gives us periodic ranking reports. We also have tools that measure and monitor our Web Buzz, Social Engagement, Brand Mentions, and Social Traffic metrics.

Without these tools to monitor our progress and tell us if our SEO efforts are paying off, or not, we'd be flying blind and guessing.

These days, local businesses need a LOT of SEO help. And because Local Search is currently such a hot market, we use another tool that's designed to locate unverified local business listings in a particular geographic area.

This helps us quickly find Local prospects who need help complying with the increasingly complicated local search requirements and web-presence guidelines, rules, and ranking strategies. Using this tool makes it easy to find prospects we can turn into clients.

We even have an SEO Checklist tool that verifies and validates every optimization stage and type of activity enabling you to perform SEO effectively, even if you're new to the process.
The bottom line is:
If your competitor is using these tools, and you aren't, your competitor will win.
You simply can't do SEO without tools. Whether you use our tools or another toolset, you must have access to SEO tools to do SEO.
Summary – To "Do" SEO, you need...
A firm grip on the history and the fundamentals of SEO.
A brain trust or some kind of like-minded network of eyeballs and mentality that asks questions and shares findings with the group on a real-time basis via an open communication channel that is available 24/7.
To monitor the industry publications, forums, blogs, and experts. You're looking to stay abreast of new product developments, guideline changes, strategy updates, and product or feature shutdowns at the very least.
To apply the SEO Tools of the trade to track, monitor, and analyze the myriad functions that are critical to a site's overall web presence, marketing, and ranking strategies.
So, where can you find all that?
Start here — The 2018 SEO Fundamentals Bootcamp where you'll find all of these components neatly tucked into an all-inclusive package for a fraction of what it would cost you in time and money to recreate them yourself.