Updated July 1st, 2018 — version 266
The UnFair Advantage Book
Winning the Search Engine Wars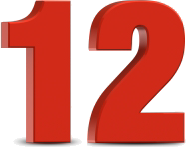 Chapter Twelve
Conclusive Remarks & And Your Plan For Action
SEO has come a very long ways since the mid-90's of the last century and the days of keyword stuffing. It's immensely more complicated and has exploded into a full blown industry. Those of us who've been in the business since the early days have the distinct advantage of seeing every layer of the onion as it was added. This decreases the complexity for us, significantly.
But, ironically, it's the complexity that give you your advantage. If it were simple and easy, then everyone would do it and there would be no way to stand out from the crowd. But, by working with the inside information, you can gain an (almost unfair) advantage in your quest for top rankings.
The path to SEO/SEM success depends on staying abreast of the evolution. And the surest way we know to do that, is to pay attention to what the experts (like us) are reporting and to avoid trying to do all of your own research. That's why subscribing to SEN makes sense. Once a month you'll get all of the relevant changes that have occurred in the past 30 days! ...along with feature articles that reveal and explain how to implement the top SEO/SEM strategies in a safe and productive manner. And, when our information gets your business (or your clients' business) to the top of the rankings, we think you'll agree, that's priceless!