Updated May 1st, 2018 — version 264
The UnFair Advantage Book
Winning the Search Engine Wars

Chapter Four
The Various Types of Search Results
When generating search results, search engines make use of many sources of information which include, but are not limited to, web pages, images and videos. We often refer to this as Universal Search.
High ranking success is dependent on learning where the search results are coming from so you can position your content accordingly. Keep in mind there are many different paths to the top of the search results.
For instance, some search results are heavily influenced by Personalization. This means the results YOU see from your hometown location might not be the same results that your friend in Seattle is seeing for the same search. That's because personalized search results can vary according to:
Reported Location
IP Location
GPS Location (Mobile)
Search History (signed-in / cookies)
Social Networks (Likes / Friends / Circles)
Device (Mobile / TV / Desktop)
Language
Previous Searches
You should expect each of the above personalized factors to significantly affect your search results.
Most search queries generate results from many different sources. Such Universal search results are pulled from a variety of sources like images, video, news, Twitter, Google+, Facebook and so forth. In the screenshot below we see our search for BMW generated AdWords (paid), a Knowledge Box, News, and organic results.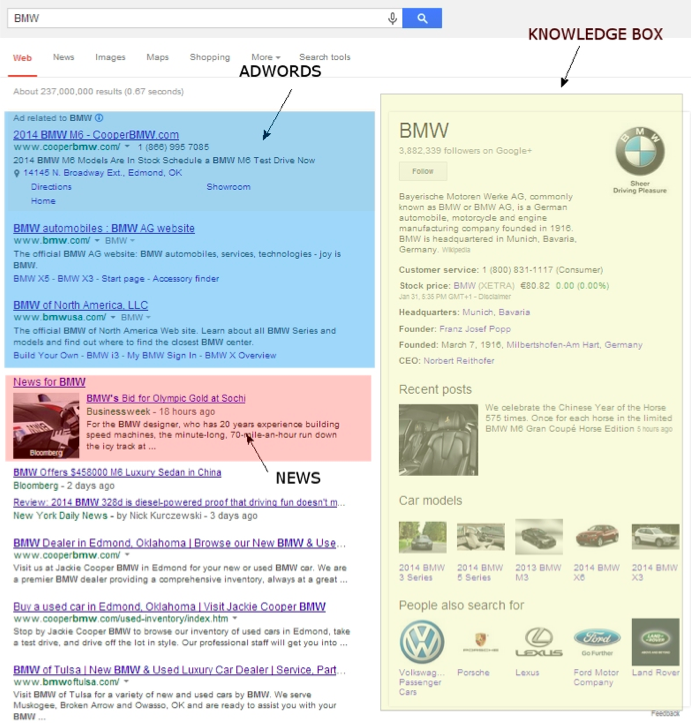 The content, source, and mix of Universal search varies greatly depending on circumstances such as, but not limited to, query, time, location, history, personalization, and so forth.
Sometimes Google generates an Instant Answer as seen in the screenshot below.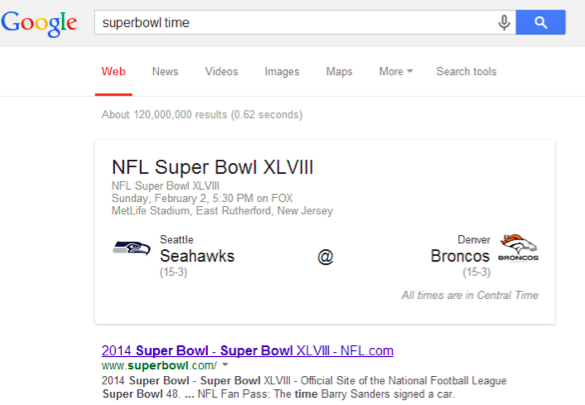 Many search results for more detailed queries return only "organic" search results. These are unpaid search results also known as natural results. They do not comprise a Knowledge Box or News Feed or AdWords (i.e. paid) results. Below is a screenshot of organic search results for the query Wiring Diagram Trailer Lights.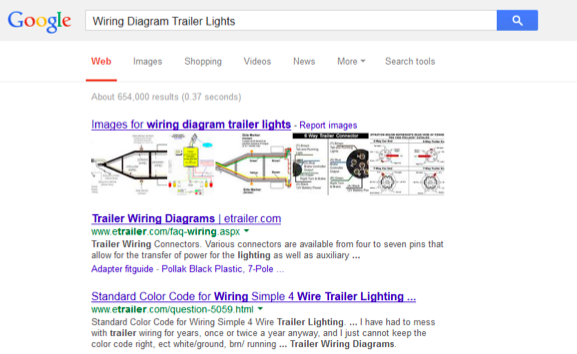 Notice that the organic results lack any specific label that identifies them as something other than organic results.
Local Results are becoming more prominent, fueled by the explosion of mobile search devices.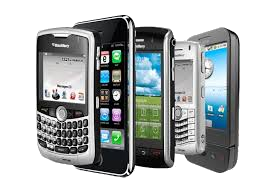 Google assumes that, if you're searching on a mobile device, then you're probably looking for a local result.
The local and mobile search revolution is so active these days that Google seems to be changing the way they present Local and Place Page search results almost daily. We expect this element of search to evolve most dynamically throughout 2014.
Whenever Google isn't quite sure what kind of results you're seeking, they'll deliver a combination of results that may include Partial Local Results. The screenshot below blends a mix of AdWords (paid ads), Google Shopping, Google (local) Places, Google Maps, and organic search sources.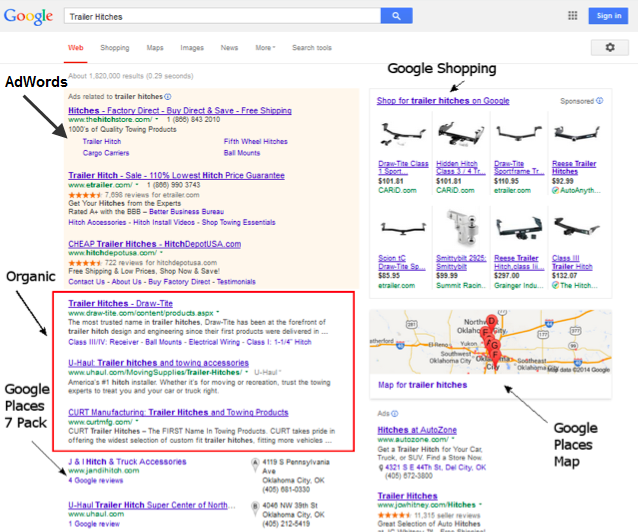 The screenshot above is another good example of Universal search results — top search results drawn from a variety of sources.
If Google is certain the query is local, the search results either display the top 7 Place Page results or possibly switch to a carousel style display of Full Local Results typically accompanied by the area pin map (sourced by Google Maps) as seen below...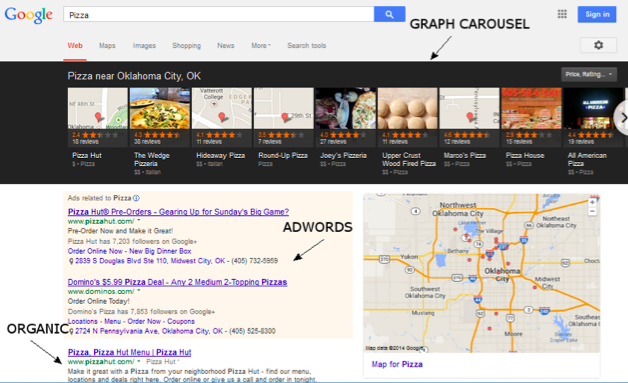 Bear in mind the Local Search results layout can vary greatly depending on the query and the location of the person who is doing the searching.
News & RealTime Results are displayed whenever the search query is considered news related or if the query is currently a hot topic.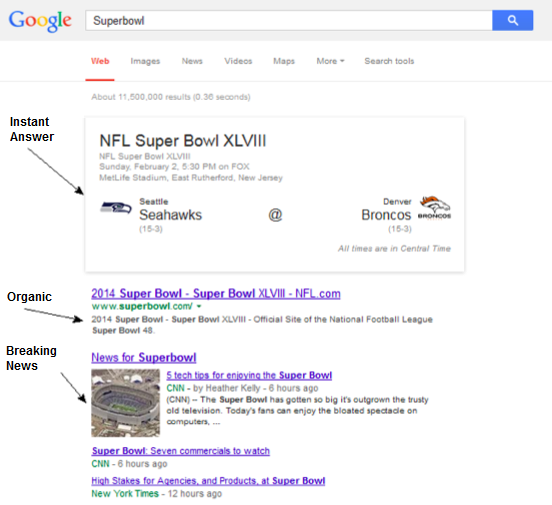 The screenshot above shows the results of a Superbowl query just prior to the game being played. It leads with the Instant Answer (game schedule) followed by the most relevant web page in the organic results with that followed by breaking news.
The screenshot below shows results from the same Superbowl query done a short time after the game was played. The Instant Answer has changed. The top two organic results are displayed just above the News.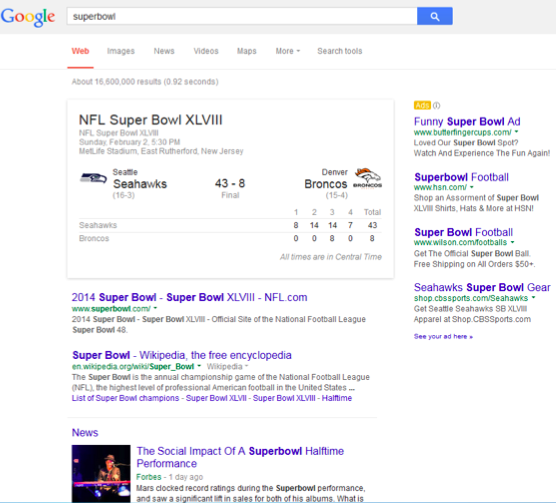 A month after the Superbowl the Instant Answer is gone and the organic results have risen to the top.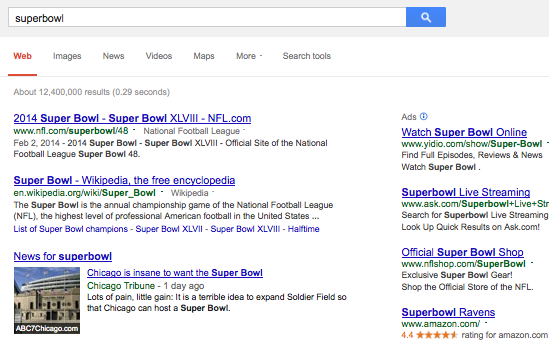 The above three screenshots illustrate how search results change in respect to hot topics in the News.
The screenshot below shows that commercial product queries often trigger a Google AdWords product result. Such Shopping Results include product names and part numbers that are supplied to Google Shopping by advertisers via Google's Merchant Feed.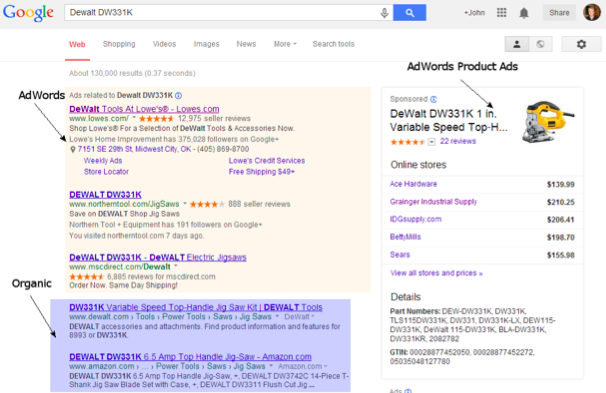 As you've seen in previous screenshots, certain kinds of queries generate an Instant Answer and/or a Knowledge Box that appear at the top of the search results as seen in the screenshot below.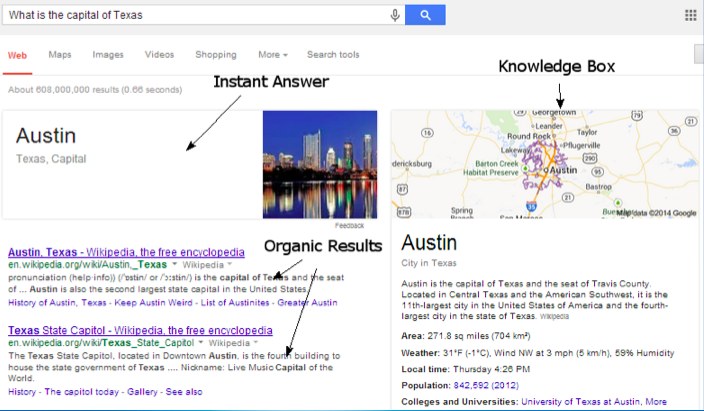 Instant Answers are also used with Google Now.
Social Results coming from Twitter, Facebook and Google+ are also used by Bing, Yahoo, and Google to enhance results.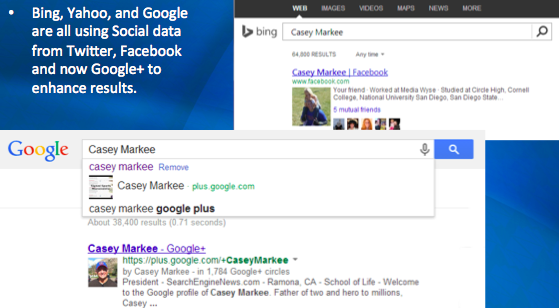 The screenshot below shows how Google's Knowledge Box summarizes data from multiple sources to provide answers for the most popular questions, (a little too) conveniently, so the site visitor doesn't actually need to leave Google to get their answer.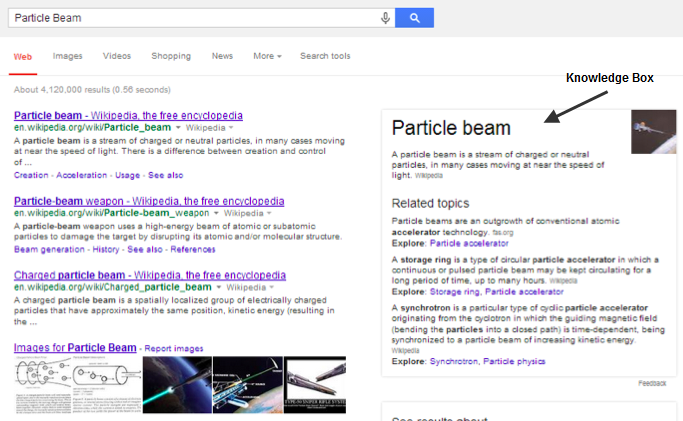 When we add "What is..." to the same query, we get an Instant Answer box and a Knowledge Box.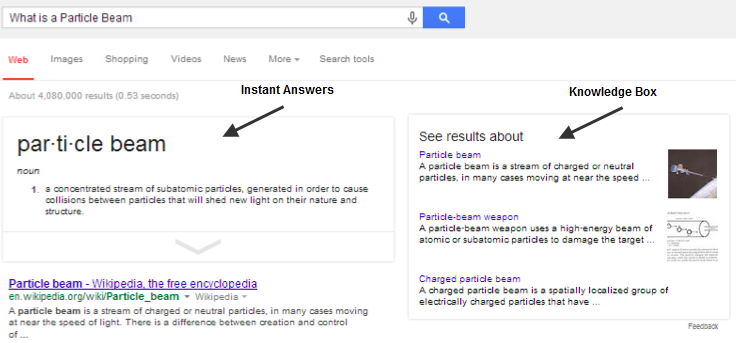 At times you may see both, or either one, depending on query.
Certain search results are served based upon a Query Deserves Freshness (QDF) basis. Typically this applies to queries based on HOT Trends and Topics that are worthy of very up to date results. Whenever QDF applies, fresh content will outrank otherwise superior ranking pages.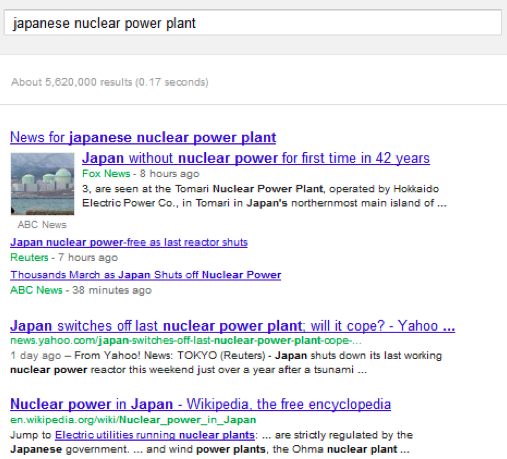 For insight into what might constitute a Hot Trend, visit Google Hot Trends or visit Bing's Popular Now, accessed from the Bing homepage.
Sometimes it's difficult to determine the intent of the searcher's query. Unless the engine knows your history, ambiguous search terms produce results based on Query Deserves Diversity (QDD).
For example, the screenshot below shows a search for touch. But since the keyword, touch has multiple meanings, we find the results include a TV show, music player, and restaurant all called touch.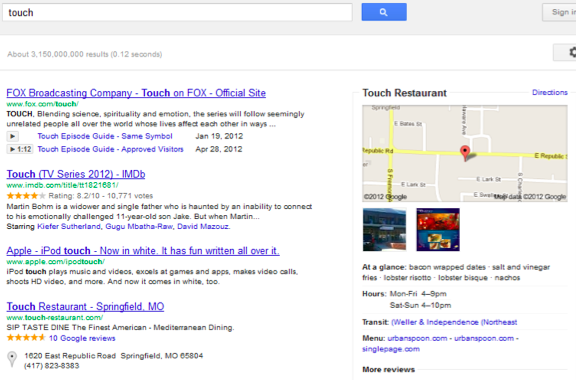 Query Deserves Diversity explains why a page with far less authority can rank well when it's relevant for an alternative meaning in a search.
If a search term matches a Trending Topic that's generating a spike in traffic, most engines will favor recent content over otherwise superior ranking web pages. Generally speaking, this places News at the top of the listings.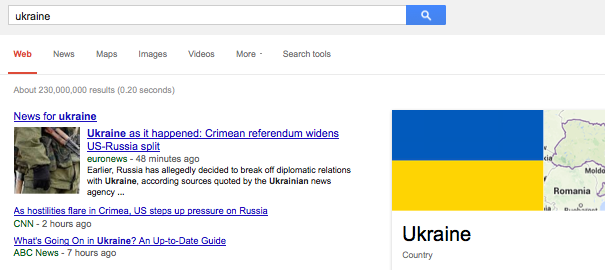 Google, Yahoo and Bing all generate specially tuned results whenever a Brand or Product Name search is used. That makes these kinds of searches difficult to rank well in unless you happen to be the owner of the brand.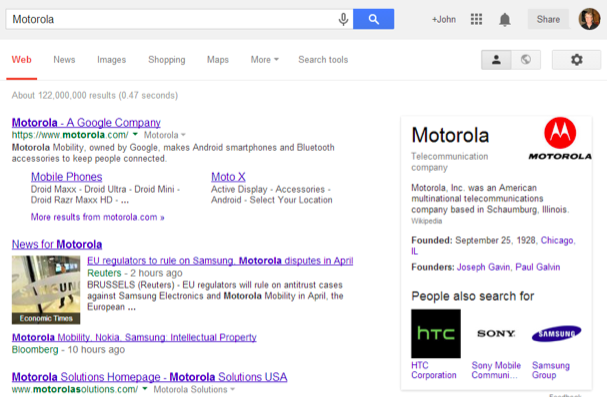 Each of the aforementioned types of search results are, ostensibly, displayed without fee payment. This means the order in which the results appear depend on each search engine's proprietary algorithm for displaying results in their order of relevancy. Pay-Per-Click (PPC) results are the exception.
PPC results are simply paid advertising. And, these ads are the reason why search engines operate and what makes them profitable. For YOU, they are a quick, but very expensive route to the top of the search results.
The screenshot below shows how these paid ads appear in the search results. Both the Shopping and the AdWords sections, seen below, are Ads that are purchased via the Pay-Per-Click route.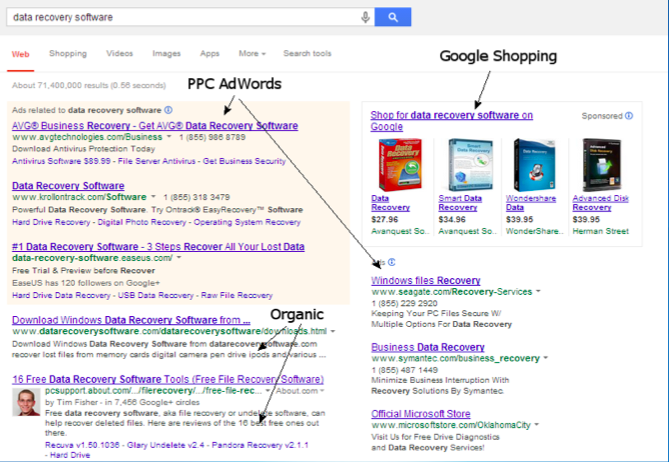 Summary
Universal Search Results include all of the following types of search results:
Organic
Local Search
News & Realtime
Shopping
Instant Answers
Knowledge Box
Social
Query Deserves Freshness
Query Deserves Diversity
Trending Topic
Brand and Product Name
Pay-Per-Click
...all of which are pulled from their respective sources.